Frequently Asked Questions
What is Microdermabrasion?

It is a gentle resurfacing treatment that lifts off the stratum corneum - the very top layer of the skin. We use a gentle Diamond Head probe that will smooth out the surface of the skin and we are able to control the intensity of the treatment. It is painless and is available as a standalone service or included in a facial treatment. Kate is known by her clients as the 'Micro Queen'. Please visit our microdermabrasion page for a full detailed explanation on the treatment and aftercare.
revitalizes dull skin
reduces large pores
erases fine lines
reduces acne scars
reduces mild pigmentation
reduces age spots
reduces stretch marks


Why would I choose this salon over others in the area?

The Baranduda Beauty Therapy Salon has simple core principles. Integrity, quality, honesty, respect & excellence. These are to ensure your visit is professional, private and peaceful at all times. Kate is also able to draw on 25 years industry experience and stays current by constantly updating her skills and knowledge through regular professional development sessions & by teaching beauty therapy at a local TAFE facility.
The highest public health and hygiene standards are maintained and the salon is council compliant with a registration certificate clearly displayed. Clean laundry, protective gloves and disposable equipment are always used ensuring clean and sanitary conditions. Only professional quality products & equipment are used during your treatments such as wax, tint & a salon only professional skin care range.
Your privacy and comfort are of the utmost importance. Various treatments require different levels of undress & for your convenience we will provide disposable underwear when required & you will be covered in warm towels to protect your privacy. Only the area of the body being worked on is exposed.
Our privacy policies also extend to the secure use of private & confidential information provided.

What times is the salon open?

Being a home based salon allows flexibility. Standard hours of operation exist plus the ever popular after hours appointments are available so please contact Kate on 0403 757 755 to arrange a time that suits you. It's all about YOU so rest assured, we'll have an appointment time to accommodate.

Iím not sure which treatment I need. Who should I speak to?

To ensure the ultimate experience, just ask Kate & she will be happy to guide you in selecting treatments that are just right for you. Communication is the key to a fulfilling experience so please feel free to discuss any areas of focus or concern with her.

Do I need to book in advance for my appointments?

Appointment times book up fast - in order to avoid disappointment & secure a time that best suits you, I encourage you to book your treatments in advance.

Why should I arrive 15 mins earlier to my first appointment?

A thorough & professional consultation prior to your initial treatment will be conducted by our therapist in order to ensure you achieve the best possible results, complete a consultation form and to discuss any possible contraindications (elements which may restrict our ability to perform treatments such as pregnancy). I gently ask that you please note, it is your responsibility to inform Kate of any medical conditions, general health or physical limitations you have which may be relevant to your services.

When should I aim to arrive for an appointment?

For you to enjoy the full value of your experience, please arrive 5 - 10 minutes prior to your scheduled reservation. This allows ample time to relax & take full advantage of your reserved treatment time. Please understand that if you arrive late, your treatment time may need to be reduced accordingly or please phone Kate 0403757755 so that she can do her best to accommodate you.

Can I bring my children with me?

Everyone loves children and we welcome your little people during smaller appointments such as waxing & tinting but during the longer, relaxation based services, it is nice to enjoy the private and peaceful surroundings. The Baranduda Beauty Therapy Salon is an oasis of relaxation, where you can take a little time out in your hectic schedule allowing you to have some 'me time' and for Kate to indulge you. So, for that reason I suggest you make other arrangements for the little ones to ensure you have the best possible experience while enjoying your treatment.

What is salon etiquette?

Please endeavour to arrive 5-10 mins before your appointment time, wearing minimal jewellery and loose fitting, comfortable clothing. In the spirit of mutual respect, I would be grateful if you could switch your mobile phone to 'silent' & refrain from use during your visit.

What are your privacy policies?

Our core values - integrity, quality & honesty - assist in ensuring your personal information is always handled in a confidential, secure & appropriate manner. The information provided is for salon purposes only.

What if I need to reschedule my appointment?

I understand that schedules do change, however I kindly ask that you call Kate
on 0403 757 755 & give 12-24 hours notice if you need to reschedule your appointment.

Do you accept payment by Credit Card or Eftpos?

I accept cash and Bank Transfer for the purchase of gift vouchers online.

What should I expect?

An atmosphere that is professional, private and peaceful - so relax; this is your time to release any current worries and stresses. With soft gentle music playing, a candle lit room and Kate's undivided attention you will certainly relax and unwind, restoring your sense of balance and wellbeing.

How do I know I'm receiving the correct skin care and facial treatment advice?

A thorough & professional consultation is included using a professional magnifying lamp, skin scanner and woods lamp to allow us to 'look into the skin'. This ensures you achieve the best possible results each & every time for your appointment. Please see our skin analysis page for more detailed information.

What is Organic Spa?

We are very excited to announce that we now stock a luxurious certified organic and vegan range of skincare. Organic Spa is exclusively formulated for professional salons and spas and boasts many features. Please see our Organic Spa page to learn more about this fabulous range.
OFC Certified Organic
Certified by Vegan Society UK
Member of Choose Cruelty Free (CCF)
Contains no petrochemicals or synthetic substances as ingredients in their own right
Free of non-organic or synthetic fragrance or colour
Locally sourced and 'fair trade' ingredients used where possible


What are Shellac nails?

The very latest treatment from the UK, Shellac has to be seen to be believed! Shellac(TM) goes on like polish and is cured under a UV light with zero drying time. It wears like gel and removes in minutes with NO buffing or filling. The formula is thin like polish looking natural, but provides strong nail protection with a resilient mirror finish that resists chipping. Can last up to two weeks. Fabulous!

Can I buy a gift voucher on line?

Most definitely! This is the perfect gift solution for that special someone! Our beautifully presented gift certificates are a unique & special way to celebrate any occasion & are available for all individual treatments, products or packages. If you are having trouble choosing which of the exquisite treatments best suit your needs, please speak to Kate to assist you with your selection.
Gift Certificates may be purchased in person, by phone on 0403 757 755 or via email at info@baranduda-beauty.com.au and online with the convenience of paying using Bank Transfer. All Gift Vouchers are Valid for Six Months Only. Everything is taken care of including delivery providing the purchaser and the recipient with the best possible experience.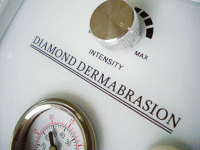 Baranduda Beauty Therapy and Day Spa - Professional - Private - Peaceful with 25 Years Experience